Headteacher's Blog
29.1.19
I can't believe that three weeks have passed so quickly and I am now starting my fourth as Acting Headteacher. The weeks have gone by in a blur and it has been fantastic to work with staff, children, parents and the community in a way that I have never had before. The more I see of school the more convinced I am of what a special and unique place we have here. It is fantastic to be able to walk around the school and see the joy and love for learning in all of the classes.
Since Christmas we have had many special days in school from Barnabas Day and Burn's Day to the classes themselves working on individual projects, such as Year 4 and their Collectors Fair. All have gone well and the confidence that the pupils gain from the events and they chance that they have to express themselves has been brilliant to see.
As we move on, we are looking to see how we can best use the facilities that we have so that the children can be as active as they can at school. I will keep you posted with what we come up with.
_________________________________________________________________________________________________________________________________________________________________________________________________________________________
21.12.18
My last ever headteacher's blog and what a week this has been! I have been over-whelmed by the cards, gifts and messages I have received from parents, children, governors and staff and really do appreciate everything you've done for me.
I absolutely love the picture, it is so appropriate—a child painted on an old school wooden ruler—perfect! My assembly was emotional and hilarious (I'm never going to get that leotard image out of my head) and I was thrilled that so many parents (ex and current) could join me. Although it is a wrench to leave the school where I have been so happy for so many years, it's the right time to start the next chapter in my life. Holy Trinity is a very special place and I feel privileged to have worked here with so many talented staff, supportive parents and governors and, of course, the most amazing children. Thank you for letting me share their lives.
I know I am leaving the school in very capable hands; I'm proud of everything we've achieved here together and I'm looking forward to hearing of Holy Trinity's continued success. Who knows—maybe I'll be back to play in the steel band in the summer!
7.12.18
This week feels like the calm before the storm. Decorations are up though so it is all becoming very Christmassy. Our Y4 children went to The Big Sing this week with schools and other organisations in the town. They were, as ever, a credit to us and sang beautifully. We are doing a reverse advent calendar this year; the children take something from the class calendar and give something to the Food Bank collection.
9.11.18
So proud of our children this week. On Thursday our Y4 class took part in a Remembrance service with the other schools in the town. A positive, relaxed occasion where the children could work alongside children from other schools. We were all made to feel very welcome. Today we held our Circle of Peace to commemorate the centenary of the end of WW1 and we welcomed mounted police officers, paramedics, fire fighters, lifeboat crew, the civic party and families past and present. Its always very moving to listen to the children reading out the 71 names on the memorial board in our hall. Gets me every time.
26.10.18
Half a term gone already. Today we've been putting the finishing touches to our poppy display in the shepherd's hut gallery; its going to look amazing. Hope everyone has a lovely holiday and has some well deserved rest before the C****** onslaught.
12.10.18
This week, Y2 have been down to the Granary Gallery and Y3 went to see some animated films at The Maltings. It was lovely to talk to them when they got back to school and told us about their visits. Lots of inspired children! Next week I'm starting Code Club again; I loved it last term but will need to take a Raspberry Pi home this weekend to practice.
28.9.18
Yesterday our Y4 class (helped by our wonderful PTA) organised a coffee morning to raise money for three cancer charities - all of them close to our hearts. Three years ago a much loved member of our staff Jill Thompson died. Jill loved to relax in a bath and we are raising money to buy a special bath for patients in the new hospital. Clic Sargent and MacMillan have supported our families in the past and we wanted to help them too.

Y4 spoke confidently in assembly to explain what we were doing and came up with some imaginative ideas for raising money. They raised an incredible £600. Well done!


21.9.18
This week we've been trying to encourage our children (and staff and parents) to run/walk a mile a day using our new Mile Track. There is a lot of research to show that children who do this are not only fitter but also better able to concentrate in school. It's also made us realise just how overgrown our willow tunnel is; I'm hoping a request to parents will send people in next week to lop off branches and start off their own willow structures at home. Fingers crossed.
14.9.18
Today our new Y4 House Captains did their first announcements in assembly. Over the year we expect so much of our Y4 children and every year they rise to the challenge. In a couple of weeks they'll be standing up leading a coffee morning and getting their Little Ones job sorted. They are already shaping up to be an amazing class 5!
11.9.18
Back to school! Our new children have been in for almost a week and all seem to have settled in well. It's a shock to the system to come back after the summer holiday but now feels like we've never been away. I love seeing the children on their first day in their new classes. In the morning they all look so smart in their uniforms, shoes polished, hair cuts all ready. There's also a little bit of apprehension from some children "what will my class be like?" "have I forgotten how to write?" but by playtime on day 1 all of that is forgotten as they run around outside with the friends they haven't played with for ages.
15.6.18
Last night Y4 had a sleepover in school. Fish and chips was followed by hide and seek in the dark (well, not exactly dark being June) and in the morning, sausages in rolls, and cereal for breakfast. None of this would be possible without the goodwill of the staff, some stayed last night to help, some came early this morning to do breakfast and some "slept" and did a 32 hour shift. Children loved it and were a pleasure. And all of this in the week that Ofsted came #deserveamedal!
25.5.18
We have had a brilliant week and need to thank a lot of people for their support in making this all happen.
The PTA have as usual been amazing, from their fair on Monday and raffle at the concert to lunch at Grandparents' Day today. They give up so much of their time to help school and we absolutely could not do half of what we manage without them.
We loved our storytelling day on Tuesday. Macastory were very entertaining and Marjorie sat in the hut telling tales all day.
On Wednesday we had some fabulous creations in our Show in the Tent and must thank everyone who made and baked things to enter. Thanks to Grieves West & Ayre for their help in providing our prize money. I was robbed in the sandwich cake section but I'm not bitter about it.
Our children, staff and parents belted out their tunes on the steel pans; the audience were great, it means a lot for the children to work so hard and be appreciated for what they have achieved. We are very grateful to our sponsors Simpsons Malt who gave us a very generous grant of £2,500.
We loved Grandparents Day today; the children really enjoyed showing everyone around their school and I think lunch seemed to go down well. Thank you all for all your support!
18.5.18
This week our pans bands have started rehearsing with Wendy, sounding great. We also opened our new shepherd's hut art gallery thanks to an extremely generous donation from one of our grandparents. Its been a real community effort; the Greenses committee gave us money to buy things for the inside, parents have spent hours painting it and sorting out flooring, Allan Brothers donated the paint and then made shutters. We are the luckiest school in the world and are really grateful to them all.
| | | | |
| --- | --- | --- | --- |
| | | | |
11.5.18
One of my favourite things as a teacher is when children in reception start to write their own letters. My office is covered in little notes like this one and they make me smile every time I see them.

On Tuesday next week we start our steel pans project. We have some 'first-timers' in the staff band - nervous? Oh yes!
27.4.18
The summer term is off to a great start. So far we've had a KS2 visit to Future Me (all about career options, really interesting), a visit from Coast Care to Y1 who are now all fired up about plastics in the sea, a Hoopstarz Day, Proctor and Gamble finished up our STEM activities and we held Y4 Bake Off. Why have we done all of this? Because our curriculum teaches the 3Rs and much more. We know that children learn best when they are fired up about learning, and that learning should be interesting, relevant to their lives and challenging.
Our shepherd's hut is almost finished too!
28.3.18
The end of another busy term; one that has really demonstrated what our school is about. Our Y4 class went to their first residential at Ford Castle where, without exception they showed determination, resilience and 'grit' when they had a go at some very challenging activities. We loved it (and have booked to go again next year!). There was an awful lot of mud but a lot of laughing and the children were amazing as they supported each other.
We have also started to build our very own art gallery in a shepherd's hut. We're at the painting stage now and after a quick email asking for some help we've had a team of parents out there in some freezing weather making sure our hut is weather proof. After the holiday we'll be onto the lovely bit - decorating and sorting out the interior!
9.3.18
We have LOVED our STEM week. We've extracted DNA with scientists from Edinburgh, made towers of spaghetti and seen a real steam engine. An earth scientist enthralled us all with tales of fossils and rocks and an optician showed us some amazing things about our vision (amongst a lot of other things!) Lots of photos and videos to follow but here are a few to be getting on with.
6.3.18
"The Beast from the East" closed our school for two days last week when we saw the worst snow in years; unfortunately this coincided with the start of our STEM week. We had to postpone Professor Brainstorm and Berwick Academy 6th form students who were going to kick the whole thing off. Today (in spite of flooded roads) we have an earth scientist in school experimenting with rocks and making their own soil.
9.2.18
| | | |
| --- | --- | --- |
| This week we had our Pancake Day competition (a week early because of half term) and Mrs Deakin won - again. We've also been planning our very first STEM week and have some really exciting visitors coming into school to work with our children. Should be a very busy run up to Easter. | | |
26.1.18
Raspberry Pis and haggis, what a combination! We got our hands on our Raspberry Pis this week to great excitement from the Code Clubbers. The staff and volunteers will all be taking one home this weekend so we can have a practice before our next session on Monday. You can see our first session here. Today we've held our annual Burns Supper with Highland dancing and of course haggis neaps and tatties - some tucked in more enthusiastically than others but everyone had a taste.
8.1.18
Happy New Year! We've had a productive staff training day today; this morning was a partnership event with Jill Nottingham and Martin Renton from Challenging Learning looking at dialogue. It's always good to work with colleagues in other schools (and of course to catch up). This afternoon we've been back in school looking at different feedback strategies and putting dates in diaries - another busy term ahead of us. Looking forward to seeing the children tomorrow and finding out about their Christmases.
1.12.17
Our Y1 class have had such a lot of fun this week with a 'Paddington' theme that really took off. They've dressed up, acted new bits of the story, written cards and letters and then invited their families in to watch Paddington 3 complete with popcorn. They absolutely loved making their film and seeing themselves on the big screen. Our first Code Club took place on Monday; the Y4s who have used Scratch already taught the Y3s to get them started and some of the adults learned from them too. Had a lovely session and looking forward to next week.
17.11.17
This week I found out that my application for funding for coding equipment has been successful and we have £2,000 to spend on Raspberry Pi. Very exciting (and a bit daunting since my entire knowledge of Raspberry Pi can be written on a stamp). We will be starting a new Code Club in a couple of weeks and I was delighted by the offers of help - our club will be run by myself, a teacher, a governor, both admin staff and a past pupil who is already coming up with some great ideas. Bring it on - we'll learn about Raspberry Pi together!
10.11.17
Circle of Peace Day today; our children were a credit to us. I am always so touched at the people who take the time to come to our service. Today we had Chief Superintendent Sharon Scott who brought 2 mounted police officers and 2 police dog handlers. Then we had life boat crews, paramedics, cadets, fire fighters, the civic party and of course, our families, friends and residents. Thank you all for your kind words, its lovely to know that what we do is appreciated. And the Tower of Berwick poppies stood up to the wind - bonus!
3.11.17
Our governors are a dedicated bunch who support our school in all sorts of ways. Diana Smith's term as parent governor has come to an end and I am delighted that she has agreed to stay on as foundation governor. This means we are looking for a parent governor to replace her. Sometimes people think that a parent governor has to have knowledge or experience of education - well you all have that because you have children at school. We need skills in property management, finance or health and safety, common sense and a willingness to find out about how it all works. You'll have an impact on the education of our children. If this is something you think you could be involved in please contact school for more information.
20.10.17
The end of the fastest half term on record! We've had a super few weeks with lots going on. Some of our children have won prizes this week in poetry and short story writing and they are really impressive efforts. I'll try and post some copies on here, they deserve to be seen by everyone. Our nursery children invited their parents to Stay and Play this week; photos here. Those little ones have come on so far in just a few weeks. They are settled, busy and have loads of fun with their new friends facing the challenges Mrs Herriott sets for them.
6.10.17
I've been away for the last two weeks on jury service and have to say I'm delighted to be back. I've missed the staff and children and the 'busy-ness' of school. It was an interesting experience but not one I'd be in a hurry to repeat.
It been lovely catching up with everything I've missed; the school has been in very capable hands and loads has happened; an animator worked with Y3, parent workshops in all classes, a film festival and lots more. This week we've raised nearly £700 for Jill's Bath Fund and Clic Sargent; we are so lucky that our parents support us so well. Looking forward to seeing lots at Harvest Festival in church this afternoon (or 'Harvest Vegetable' as one little one called it)
15.9.17
Blimey, end of the second week back already (how does that happen?). New children and staff have all settled in very well and it seems like they've always been here. We are offering full day nursery places for the first time this term and that is working really well. As I write this I can see into the early years playground at the back of school and can see a little band on the stage playing drums, tambourines and singing. At the front, Y4 are playing tag rugby with Dougie Hall; I remember them in nursery and I'm looking forward to seeing how they get on being The Big Ones in school.
We've got loads of exciting things in the diary already and lots to look forward to this term. Watch this space!
21.7.17
An emotional end to the school year. After a week in which our children were absolutely amazing in the summer show Puss in Boots we said goodbye to Y4 and some long standing and much loved staff. Mrs Blythe our deputy head has retired after 23 years in her role. She is going to work with us one day a week from September on a school improvement project which we are looking forward to. Mrs Hiroz has been with us as a teacher for 25 years and is moving across the border (so she'll get a much shorter summer holiday this year). We also said goodbye to Mrs Fairbairn and Mrs Hargreaves who have been our cleaners and dinner ladies for 30 years and have decided its time for a well-earned rest.
In September we will welcome Mr Shaw as our new deputy. Mr Shaw is currently deputy at Berwick Middle School so has worked with us on transition for many years. His expertise in this area will be invaluable to us. Mrs Crane will be teaching our Y1 class and we are sure she'll fit in well with our staff as she is a very creative teacher.
Enjoy the summer everyone - see you on the other side!
If you would like to see the staff's tribute to Mrs Blythe in our very first lip-sync video click here!
12.7.17
Camping day today and we loved it! The weather was perfect, the children were amazing and the staff put on a huge range of activities. Thank you to our parents who set up their tents this morning (and took them away again at home time!). We've put some photos on the gallery page.
23.6.17
This is such a busy half term. In the last couple of weeks we've had an art exhibition, a sleepover in school with Y4 and sports day; we've got trips away for each class, sports competitions with other schools and in the middle of it all lessons are going on as normal. See the gallery page to find out more.
26.5.17
The end of another Marquee Week. We've enjoyed a PTA fair, a Show in the Tent (lots of competition for the most creative family), a steel pans concert and finished off with grandparents' day. We wouldn't be able to manage half of that if we weren't so well supported by our PTA, by firms who donate money (thank you Co-op and Charles Mace and Son) and by our parents who support absolutely everything we do. Thank you all so much. Photos here if you'd like to see what we've been doing
7.4.17
The term has ended with the Easter Play this week performed by class 5 who were amazing. They spoke and sang with confidence and really helped the younger children to understand the Easter story. Reception parents came to 'stay and play' (fantastic turn-out) and we found out that the Bingo Night raised over £500 for the PTA to spend on resources for the school. And the forecast for the first weekend of the holidays is warm and sunny... have a lovely break!
31.3.17
We've had a really good response to our parent satisfaction survey this year with 78 questionnaires completed. Delighted to see that 100% of our parents would recommend our school and think their child makes good progress here. In line with most schools, 88% of parents think that their child gets appropriate homework. 6 parents disagreed and I'm sure that some will think we give too much and some will think we give too little. We'll set up a parents group to have a look at this after the holidays.
Bingo Night tonight. Eyes down!
24.3.17
Our super talented staff have produced a large print for each class this week to be raffled at the Bingo Night next week. They look wonderful and I bet will raise a lot of money for the school. Without our PTA organising things like this, and our parents supporting them we wouldn't be able to buy half the things we have in school. School budgets aren't keeping up with increasing costs no matter how many times the government say they are. Rant over.
17.3.17
Brilliant week this week. Y3 worked with an animator; we were all really impressed by how well prepared he was and how the children responded. They worked in their teams to produce their films - I love being in a classroom when there is a 'busy' level of noise. Reception and nursery are obsessed with fairies. They have made gardens and stories and maps; its impossible to go through the unit without several conversations about them. Y4 had Bake Off today. They practised making scones at home then had to make them in school. The younger children were able to ask questions about what they were doing so Y4 were the experts and channel their inner Mary/Paul. And the scones looked delicious too.
3.3.17
This week I've been teaching a few lessons in Y2 and we've been discussing some philosophical questions. Some fascinating ideas about 'can animals think?' and 'are you the same person you were when you were a baby'. This week we've also had our annual pancake competition. Mrs Deakin won for the first time, she's even made herself a label for the trophy. I think she's very pleased. Pictures here
17.2.17
Walking around the school today I've seen such a fantastic range of lessons; art from a colour wheel, healthy eating making guacamole, fractions, maths from aliens, a shape trail, netball and football. Love popping in and out of our classrooms
This week a child in reception told someone that when she grows up she wants to be "a mermaid or Mrs Groves". What a great job I've got!
10.2.17
Hoop Stars Day and cross country trials this week. Both great fun but in very different ways. This was our second Hoop Stars day and it was brilliant. Who knew you could do so many 'tricks' with a hula hoop? The ladies who run these days love coming to our school because they say our children are amazing listeners and so well behaved that they can do loads with them. It was a real pleasure to go into the hall to see everyone 'hooping' with broad grins on their faces.
Y4 have been in their own episode of The Apprentice this week when they designed, made and sold their own sandwich business. I'd give them a job!
27.1.17
Another busy week. Burn's Night (well, day really) was lovely. We had Marjorie telling the story of Tam O'Shanter, Mrs Elliot addressed the haggis, Mrs Beveridge cooked haggis neeps and tatties and some Y3 girls did a Highland Dancing routine for us. Isn't is great when so many people are willing to give up their time to help?
20.1.17
Looking back its been a year since I started this blog following the Great Flood of 2016. Time flies when you're having fun. We've had Earth Day today and I've been so impressed with the range of 'green' lessons our staff have delivered. The children have learned about endangered animals, made bird feeders, art and games from recycled materials and we've had no lights on all day (seeing their excitement this morning when they came in to the (almost) dark school was lovely.
13.1.17
Lots going on this week. We've had a giant millipede and a snake, made some art with natural materials, made bird feeders, investigated a Goldilocks mystery and today took three teams to a gymnastics competition. It must have been really nerve wracking for the children to perform their routines in front of judges and an audience but our children were, as always, absolute stars. Came away with a silver in each category so well done everyone.
9.1.16
Happy New Year! (I updated this page last week but obviously didn't save the changes - durr). We have lots planned for this term; no sports coaching but we will have visitors in school making bird boxes, someone is bringing animals in, we have an animator day coming up and a Hoop Stars day. And that's just in the next few weeks. Watch this space - its going to be a busy one!
9.12.16
I've had so many conversations about Elves on Shelves this week; what inventive parents we have! We also raised over £200 for a children's Christmas appeal when the children wore their festive jumpers to school which is brilliant at this time of year when everyone has such a lot of demand on their purses.
Yesterday I was on a Philosophy for Children course. I'm really interested in the evidence that shows the academic gains children make after taking part in philosophical discussions which teach them to think; I'm wondering if we could have a whole school Philosophy Day (watch this space!). One of the quotes from the day that I loved was "Desirable difficulties enhance learning".
2.12.16
This week has been the calm before the storm, before Christmas starts with a vengeance. The decorations have been brought out of the back of the cupboard, songs are being sung and costumes prepared. Brace yourselves - its on the way!
25.11.16
Today I've been around school taking photos to refresh the website. I've taken shots of displays as well as children working and was reminded of the comments from our recent Danish and then Norwegian visitors. They have very little on their walls and don't think that the classroom environment is as important as we do. Our classrooms are bright attractive places; displays support children's learning as well as show off their work. Some of our staff are so creative with their classrooms they could work in Fenwick's window (if you are reading this and 'not from round here' you won't get that reference!)
11.11.16
This has been one of those weeks when I am reminded how much I love this school. We had Out of the Box Day on Wednesday; a creative thinking day when each class was given a box of objects and created their lessons around those objects. We had children researching glass blowing and fossils, music making, imaginative stories, philosophy questions and much more. Our teachers are the best at thinking on their feet and 'reading' their children which is why they get the best out of them.
Today we held our Circle of Peace; well attended as usual by families and friends of the school. We were joined by police officers with horses and dogs who brought the Deputy Chief Constable Winton Keenen. Fire officers, the Civic Party, cadets and students from the Academy and the middle school joined in our service. Because we've been learning about the role animals have played in wars, we released some homing pigeons this year too which was brilliant to see. Thank you all for making our school such a brilliant place.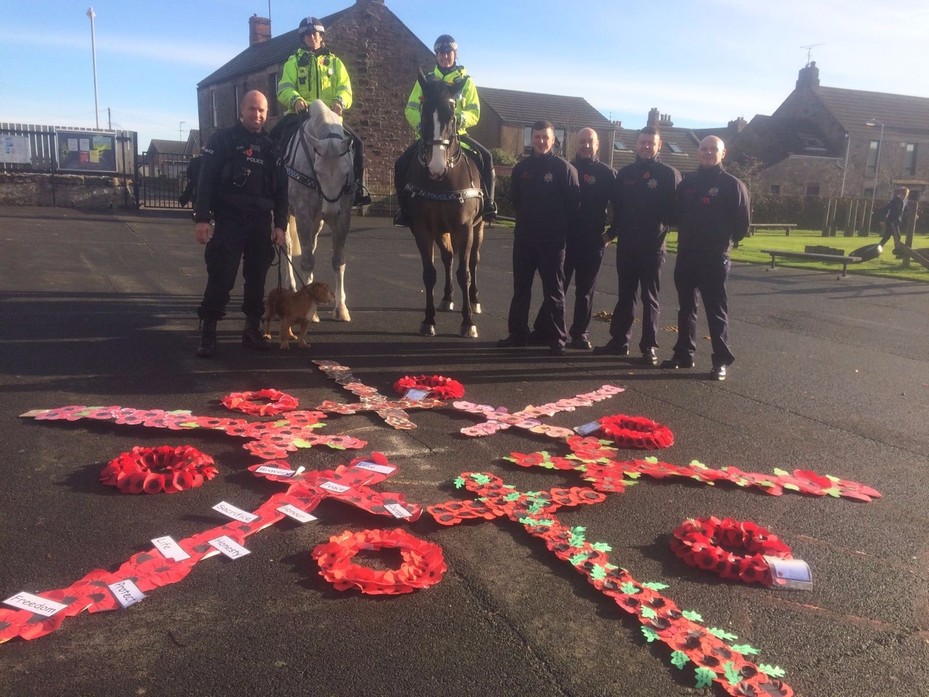 6.11.16
Back from half term and straight into Y4's project working with Louise Cattrell. She was really impressed by the concentration shown by our children; well done Y4. Our new screens have been installed in four classrooms. These replaced the old interactive whiteboards which were fantastic in their time but rather dated now. Now we don't need to put the lights out to see the image - thank you PTA for buying them for us!
14.10.16
Another busy week. We had an interesting day with the Danish politicians who were finding out how things work in English schools. Its always fascinating to compare schools in other countries; sadly no sign of a return visit though.
Had a great visit with Y4 to The Granary Gallery to see the work of Louise Cattrell. Some of the responses from the children were fantastic when they were describing what they felt about the paintings. I think many adults would struggle to do as well as they did.
7.10.16
Harvest Festival this morning; Rev Handley did a great story about what we are worth and then we thought about things in life that we are thankful for. Today I am thankful that we now have delicious Ford's rolls and Mrs Beveridge is doing bacon sandwiches for the staff at lunchtime.
Next week we have some Danish politicians visiting us. It will be interesting to find out something about their schools too.
29.9.16
We had a lovely coffee morning this morning which was very well supported as usual by the PTA and our parents; loads of yummy cakes and an enormous raffle. We raised money for two very good causes. Jill's Bath Fund and Clic Sargent, the children's cancer charity. Jill's Bath Fund is our ongoing fundraising attempt to try and buy a specialist bath for Berwick Infirmary in memory of our very good friend Jill Thompson.
19.9.16
Kitchen problems all sorted and we're cooking with gas again! Thank you to Mr Hindmarsh for working on Saturday. Mr Hodgson is in on a Monday this term; we can hear some really catchy music that plays all day (loudly) in the hall while he's teaching his dance and gymnastics lessons. Today our toadstool seats were cemented into our garden, can't wait to see the children trying them out.
9.9.16
Welcome back! Our new school year is off to a great start. The children are all very well settled in their new classes and everyone seems to have had a lovely summer. Yesterday our gas went off in the kitchen so next week we'll be cooking meals in the Middle School and carrying them over here until its fixed. Middle School to the rescue again!
19.7.16
This has been a year of ups and downs, highs and lows for us. Both of those extremes have demonstrated the commitment to our school from staff parents and governors and I feel immensely proud to work here. Have a great summer!
15.7.16
What a week. Our show Snow White was the best ever (so the audience said). Our costumes were stunning, the singing was fantastic and the acting was out of this world. What a talented bunch our children are - and what talented staff we have who can bring out the best in our children. 170 children from 3 to 9 taking part and every one of them a star!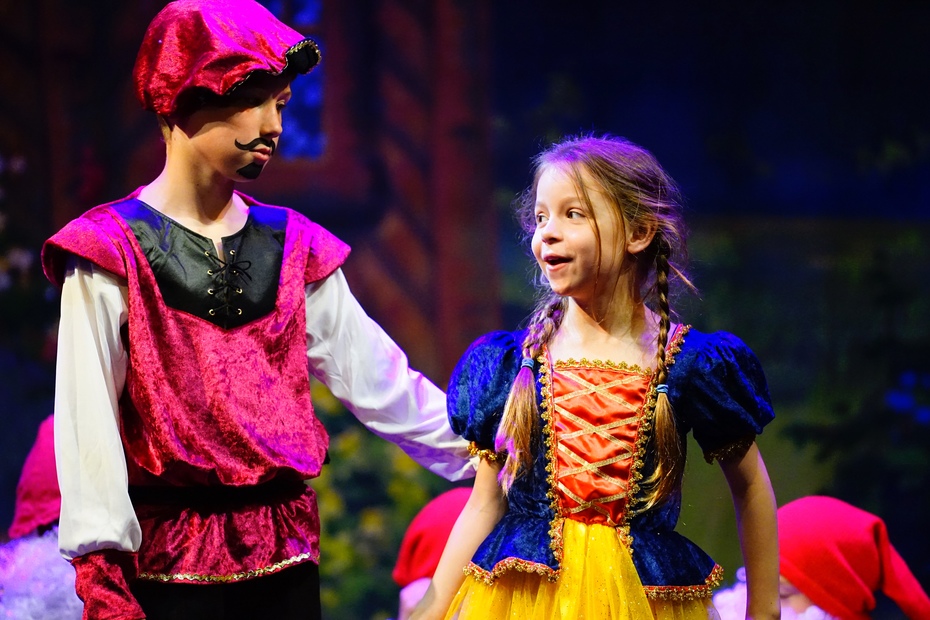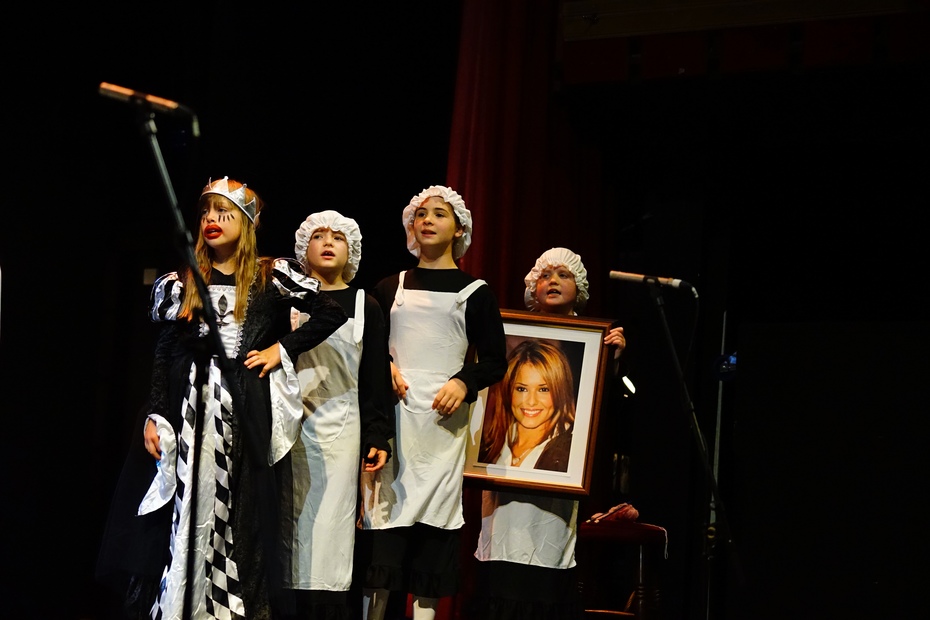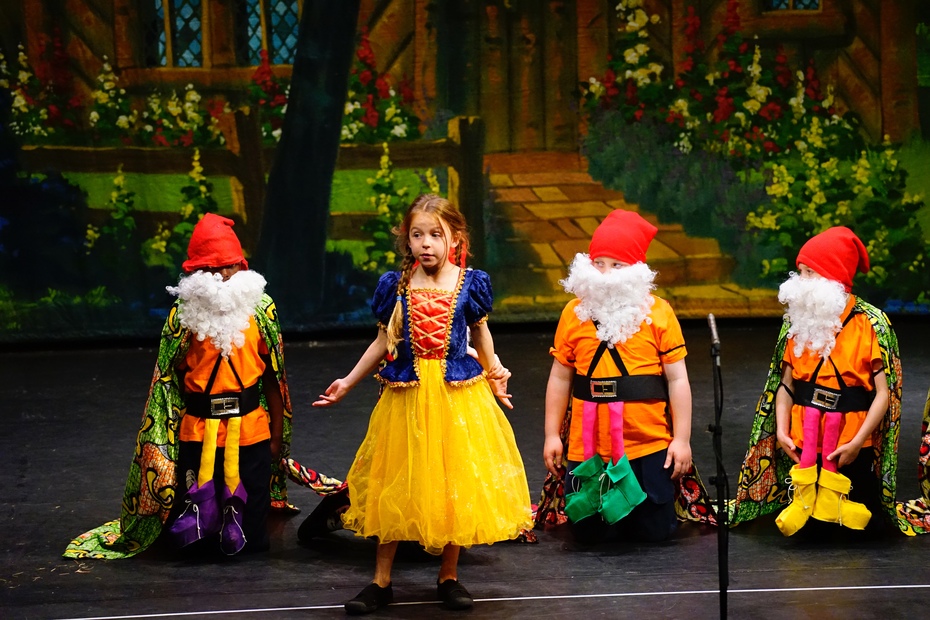 29.6.16
The weather has really been against us recently. We postponed sports day but managed it at short notice on Monday. I was pleased that so many of our parents could come and cheer (and join in!). Today we had our camping day, well, half a camping day because of the rain but it was still a grand day. We can only extend our curriculum like this because our children are impeccably behaved, very proud of them. Pictures here
17.6.16
This has been an exhausting but amazing week with a fair, a show in the tent, sleepover and grandparent's day and of course our steel pans concert. Most of the staff band had done a 36 hour shift by the time we played but no-one seemed to notice the "variations" in our song (well, if they did they were too kind to mention it!). The standard our children reached this year was incredibly high thanks to the teaching from Wendy Doyle from The Sage and Carly Robertson, our own pan teacher. All of this is only possible with the hard work and goodwill of our staff and PTA who have been fantastic. How lucky are we that this is possible in our school? Going to have a long lie in on Saturday...
10.6.16
What a great day! Found out we are one of 75 schools across the UK to be a judging panel for the Royal Society's annual children's science book prize. We have to choose our favourite book and then send our comments in. Can't wait to show the children what we have to do (and we get to keep the books!)
Class 5 have been hatching butterflies and today was the day they released them - their faces were a joy to watch. This is what school should be about.
26.5.16
The last day of Y4's art exhibition. Last night I was at the gallery when it was open to the public and was so pleased to see the reactions from the visitors. Really proud of the children for producing such high quality work and of the staff for doing a brilliant job displaying it.
22.5.16
I've been offline for a week or so waiting for my computer problem to be fixed (its made me promise myself I'll back everything up once a week from now on). Went on an excellent course last week about using technology to support the teaching of literacy; in particular using film clips as a stimulus for writing. Totally inspired and can't wait to try out some new apps with the children. The best one was a book creator app that sends books that the children make into ibooks so they can be downloaded and read by other people. I'm also planning on making a google street view sort of 'tour of the school'. Of course the first one I downloaded when I got home was an app that puts a very realistic elephant into a photo of your room. Not entirely sure of the educational value but it was a lot of fun!
6.5.16
Had such a lovely week taking photos with Y4 for their art exhibition in a few weeks time. They have chosen a member of their family to have their photo taken and the portraits will be displayed in The Watchtower Gallery. Every single person that we've asked to come and sit in 'the studio' has willingly come along and been 'posed' by the photographers (even Nisha's grandad!). Next week we'll have some fun converting the pictures to black and white. They are going to look stunning. Wonder if any of those children will turn out to be a photographer in the future?
24.4.16
Had a very productive meeting with Marjorie our Patron of Reading on Friday. Marjorie is going to come to camping day and have a story telling tent but best of all, we are planning a story telling festival early next year. Marjorie is sorting out the story tellers, I've just got to sort out the finances ;)
12.4.16
I was very happy to send out our SIAMS report to parents today. I'm very proud that we got an outstanding grade when the inspection framework has got tougher. Our staff governors and children were amazing and should be very pleased with themselves! Our inspector's enthusiasm for our school and what we do was a refreshing change from 'the other lot' Link to the report
24.03.16
Our Y4 class have performed the Easter story this week; for their parents yesterday and in assembly today. What struck me as I watched them was how far some of those children have come with us, particularly two of them; one girl was a very reluctant speaker when she was younger and one of the boys was so worried when he did anything in public he was practically sick with nerves. That is what education is about. It isn't about "fronted adverbials" or "subordinate clauses" - they won't get you a job in the future or enable you to fit into society but the ability to look people in the eye, speak confidently and push yourself out of your comfort zone will. Rant over. Have a lovely Easter!
21.3.16
On Friday last week we had to postpone our Sport Relief activities because we had our SIAMS inspection. (Statutory Inspection of Anglican and Methodist Schools). The report for this will be coming out after Easter because we are so close to the holidays. So this morning all of our children ran at least a mile to raise money for this charity. They didn't even seem puffed out by it. Marks & Spencer run for scones earlier to say thank you to the staff (I think we've deserved them).
12.3.16
Well if we thought last week was busy this one was even more so. We've had cross country, football and netball tournaments, poetry competition, pupil voice conference, a trip to the Hirsel and had 15 American teachers in school. Love weeks like this, such a buzz around school.
11.3.16
Our school council set up a suggestion box and were thrilled to find it full of ideas today. The one they've decided to start with is setting up a book club so on Monday they'll be making posters to advertise a meeting and find out how many others want to join. Could be interesting!
4.3.16
Its been a busy week and today has been no exception. The delicious smell of home made scones filled the school this morning in Y4's Bake Off. Thrilled for them all when Aileen from Jus Rol gave everyone a prize for taking part as well and 1st 2nd and 3rd prizes. Some of our Y3s went to the Salvation Army Hall to take part in the Women's World Day of Prayer service this afternoon and we are rounding off the week with a ceilidh in the rugby club tonight. Take your partners...
3.3.16
World Book Day - you just can't beat seeing a princess, Harry Potter, a cowgirl and a dalmatian working together.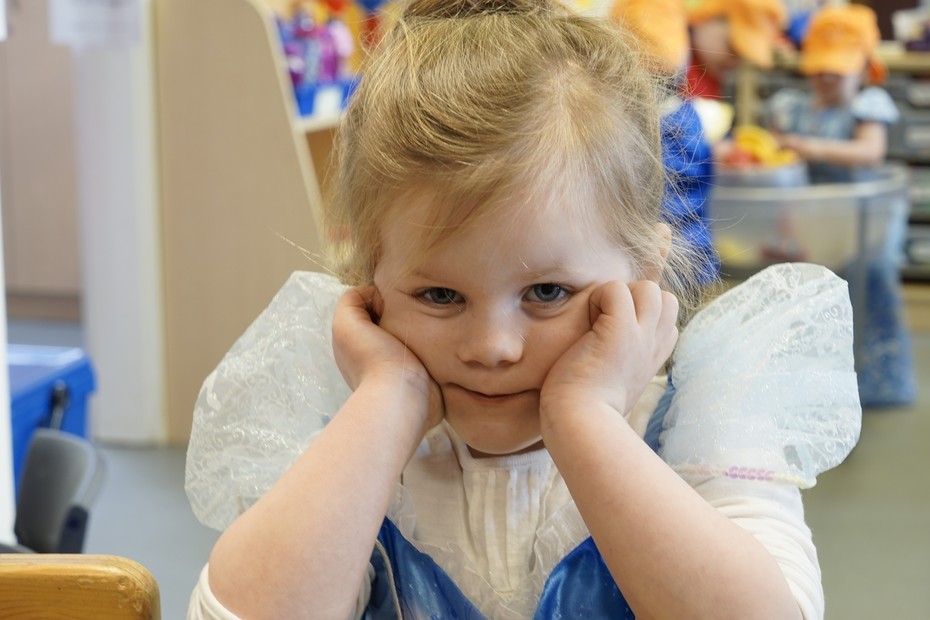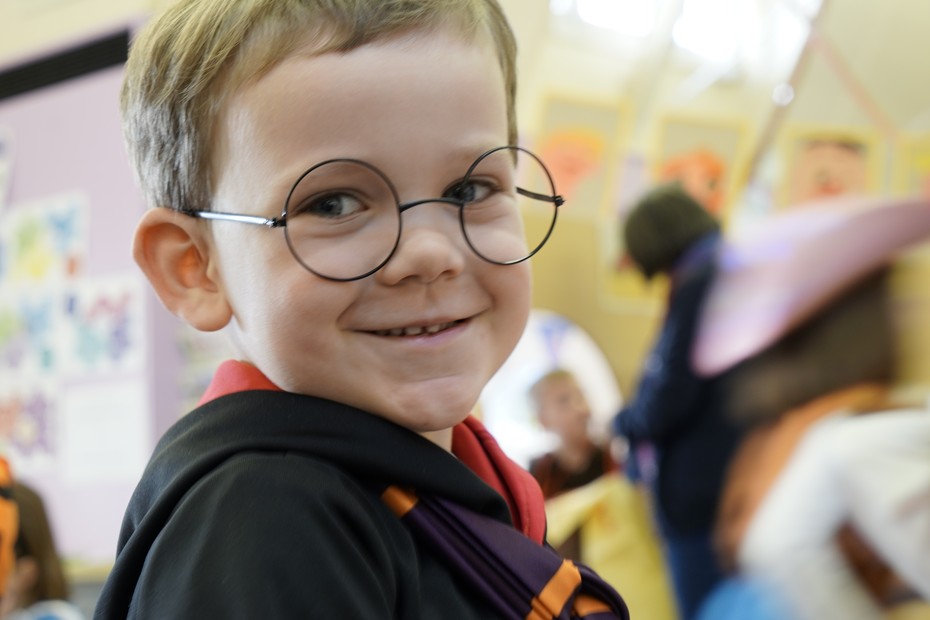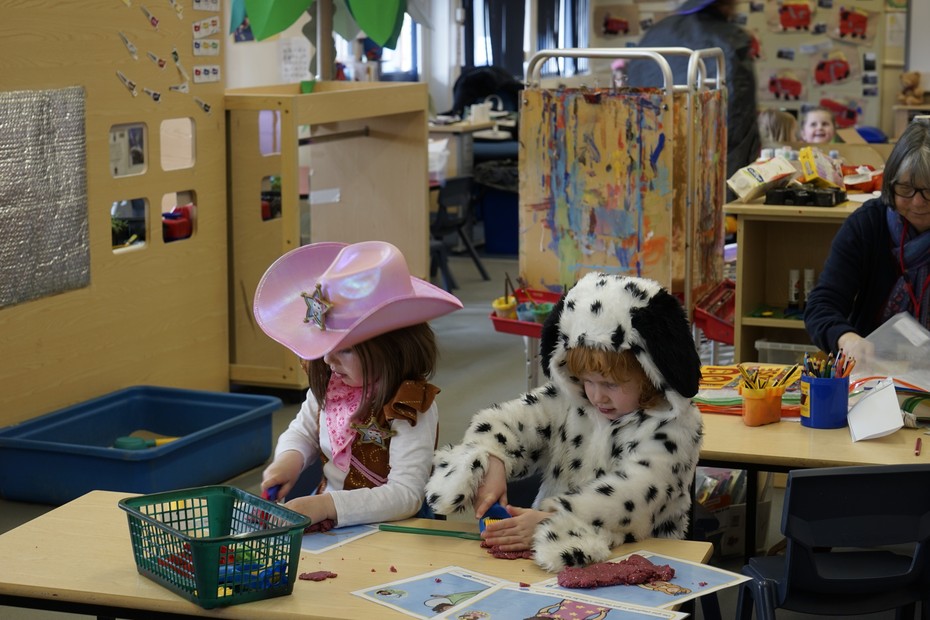 2.3.16
We had a great morning when Marjorie Leithead came to launch our Patron of Reading. Parents met Marjorie first (and had some great ideas - definitely going to start some children's book groups) and then read a story to children and told them what she'll be doing. Its all about promoting reading for pleasure for adults as well as children and sounds like there will be loads of benefits for us. Keep an eye on Marjorie's blog - she's sure to give us a mention! http://thebluehairedstoryteller.co.uk/
26.2.16
Halleluiah! The workmen have left the building. They have all been fantastic and worked really hard to get our school put back together again— but I am really pleased to see the back of them. This week has been 'nearly normal' and remarkably smooth considering we haven't been able to walk through school. The children as usual have been amazing and very well behaved.
The cement is dry enough to walk on so today we have been putting everything back together again. Just waiting for carpets to be fitted then all of this will be a distant memory.
22.2.16

Monday; school closed to children all day but it's been far from quiet. The plumbers have just finished and we have heating - and, even better - no leaks! The builders have now started work to reinstate the floor and will continue with this work for the rest of the week while the children are in. So today has involved yet more risk assessments, moving furniture and equipment to the end room for Y1 and working out the details about having an east wing and a west wing with the only route between the two via the outside.

We've thought through lunchtimes, queueing, packed lunch trolleys, group work, assemblies, Cheryl's dance lessons, toilets and most important - where the kettle from the staffroom will go. Nearly normal tomorrow!
19.2.16 (half term)
Well we now have a long trench from the bottom of the stairs into the long corridor. When the asbestos people started work they found that the heating channel was covered in reinforced concrete. Whoever thought that was A Very Good Idea? So, school will be closed on Monday while they finish the work. It was only 5 degrees in there today, warmer outside than in!
12.2.16
The school is all ready for the workmen to start first thing Saturday morning. Displays have been covered to protect them and 100s of reading books have been moved well out of harm's way. Tomorrow the asbestos team will prepare the area they are going to work on by creating sealed tents (from the bottom of the stairs through into the long corridor so it's quite a way) then the floor will be dug up and the fun starts. They have assured me they'll do everything they possibly can to have the school ready for the 22nd when we come back. I think I'll be having a few trips up to Berwick in half term.
9.2.16
| | |
| --- | --- |
| Pancake Day. What a great morning we've had with Ready Steady Cook a Pancake. All the staff took it very seriously (can't believe the accessories everyone brought to decorate their tables, I'm going to have to plan ahead for next year instead of looking for things the night before). Mrs Wilson roped reception in to help decorate her table and Mrs Deakin had a poster campaign but it was all in vain. Looking at this picture I'd say Mrs Hiroz was very surprised to win! | |
2.2.16
| | | |
| --- | --- | --- |
| Eyes to the skies today. This morning there was a fantastic display of nacreous clouds over Berwick and this afternoon we logged in to Tim Peake's schools broadcast from the International Space Station. Isn't technology amazing? Well, the broadcast technology was fantastic, the school's internet connection wasn't but we got most of it. Everyone wants to be an astronaut now. | | |
29.1.16
How lovely to have had some 'normal' days. Yesterday it was great to see how pleased our children are to be back; I've really missed having everyone together and under one roof. So far the leaks have remained as trickles. Keeping everything crossed until half term. Think we're all ready for the weekend.
27.1.16
Today we've had a lot of people in school helping us with our heating problems. There is good news and some bad news. The good news is we have heating in school so all classes will be back here from tomorrow in their normal classrooms! It'll be great to have all our children under the same roof again.
The bad news is that when the system was turned back on, three new leaks appeared. These leaks are trickles at the minute and as long as they remain trickles, they will be sorted out in February half term. This is another big job involving digging up more of the floor and removing asbestos before the pipes can be replaced. If the situation changes and the water loss is too serious then I will need to rethink where the children go but for now, school will be as normal until half term.
So today, work started to move children and equipment back into their proper places ready for tomorrow. KS2 have masses of stuff across at the middle school (every day they've taken things over but nothing has returned!). Nursery staff have car loads of equipment that they took to the Swan Centre that needs to be transferred and after school we need to move furniture and find a home for the photocopier. All the notices and pictures on the walls are damp and wrinkly because the school has been so cold for two weeks so next week we will need to start refreshing displays.
The middle school have been fantastic giving us warm safe classrooms for KS2 children. I'm sure we've caused a great deal of inconvenience to them but they have made us feel very welcome. I also think that our parents deserve a mention. We've had so many messages of support and thanks from everyone. Thank you for your patience in the last couple of weeks. We all really do appreciate it.
Our staff in all of this have been amazing. They have been cheerful and positive even when they've been freezing and because of this the children have coped really well and taken it all in their stride. I feel very fortunate to work with such a fantastic team. Let's hope this is the end of our adventures for a while!
26.1.16
The plumbers are still working hard to get our heating working so arrangements for Wednesday are the same as today (KS2 in Middle School and need packed lunch, all others will have a packed lunch provided in school). Nursery will be at the Swan Centre again on Wednesday, same as today. Not long to go!
25.1.16
On Saturday the asbestos team finished their work which was inspected straight away so they could pack away all their equipment. On Sunday the plumbers came in and made a start fitting the new joint to the pipes so at least we are onto the 'making it all better' phase now. Mr Hindmarsh gave up his whole weekend to come to work which meant I didn't have to come in and open up for everyone (thank you Mr H!)
Today the plumbers came back and are replacing the pipe that goes into the boiler room because it is in poor condition. Hopefully this means they won't have to come back in a few months to do the next bit. They'll be back tomorrow to fit it.
Children and staff have had a much more 'normal' day today (we've almost forgotten what normal looks like). Nursery were amazing at the soft play at the Swan Centre, classes 1, 2 and 3 settled in to their 'new' classrooms quickly, and enjoyed their picnic lunch. Classes 4 and 5 were business as usual across at the middle school. Same again tomorrow!
22.1.16
Update: Today we said goodbye and thank you to the Salvation Army who have looked after us so well this week. Nothing has been too much trouble for them, they have done everything they possibly could to make us feel welcome. We've made a donation to help their funds; these people do an amazing job in our town. Our cleaners went in after we left and (we hope) we've left the place without a trace - well obviously apart from the entire box of beanbags we've left behind. We moved almost the entire contents of the PE cupboard to the Swan Centre for the afternoon and prepared for the nursery sessions in the soft play next week. More risk assessments, more packing equipment.
KS2 are very well settled into their routines in middle school. Their new classrooms are feeling like home and they are all working really hard - some fantastic Beat That scores I hear.
This afternoon was super at the Swan Centre, nearly 150 children all playing games together. Noisy but lovely. The staff at the centre couldn't be more helpful and are letting nursery take over their soft play next week.
Asbestos removal started today but they need to come back and finish off tomorrow. The plumbers wanted to get in this weekend to make a start, no doubt I'll know more on Monday. Still looks like the X Files in here. Had some lovely comments from our parents today. #nicetobeappreciated!
Letter to parents:
The asbestos removal should be finished today. On Saturday the site has to be inspected to make sure that it is 100% clean and that there is absolutely no risk to anyone. Then the repairs on the heating pipes can start over the weekend. This obviously means that school cannot function normally at least at the start of next week but we are going to be able to have some classes in our building. Although we will have no central heating, the toilets and taps will all be working in the lower end of school.
I am expecting these arrangements to continue at least to Monday and Tuesday next week. There will be no swimming next week.
Reception, Y1 and Y2
These classes will be taught in the early years unit (in nursery and class 1) thanks to Richard Matthews who has given us portable heaters. We are going to clear the end room after school on Friday and set it up so that Y2 can be taught in there next week.
School starts at 8.50 as usual
Children to be picked up at 3.15
Our kitchen staff will provide a packed lunch for every child in these 3 classes so you don't need to send a lunch in.
Y3 and Y4
These classes will be taught in Berwick Middle school again. Same arrangements as this week:
Meet on our playground ready to leave at 8.50.
All children do need a packed lunch.
Children picked up on our yard at 3.15
Breakfast club and Rascals
Breakfast club will restart on Monday morning at 8.00
Rascals will restart on Monday after school. Please contact Rascals and let them know if you would like your child to attend.
Steel pans
There will be no steel pans on Monday and Tuesday. We'll let you know if pans will be back on by Wednesday.
Nursery
I'm really sorry that we haven't been able to arrange suitable accommodation this week but things are looking up for next week. I have booked the soft play area and a room for our nursery children at the Swan Centre on Monday and Tuesday. I realise that parents who don't drive might not be able to come but the staff are looking forward to seeing as many of their children as can come.
Time of session 9.15 to 12.00
Drop children off and leave them with our staff.
Children must wear school uniform and don't need to bring anything else.
Fingers crossed that the work goes smoothly and we can be back to normal soon. I will write on Monday with an update. Thank you for your support and patience.
21.1.16
Letter to parents:
Tomorrow (Friday) we have hired buses to take us to the Swan Centre for the afternoon to do some sports and team games so the arrangements are slightly different
Y3 & Y4 go to Holy Trinity at 8.50 to be taken to the middle school as usual
Reception Y1 & Y2 go to the Salvation Army Hall between 8.50 and 9.15 as usual
All children to wear school uniform sports clothes – school hoodie or sweatshirt, school joggers if you have them and trainers or gym shoes.
If children don't have school sports clothes, send them in their usual school uniform wearing trainers.

They must be in school uniform

for safety reasons because we will be in a public place so please don't send them in their own clothes.
All children will come back to Holy Trinity and should be picked up at 3.00
I'll let you know on Friday what is happening next week when I see how work is progressing.
Update: Another lovely/busy/interesting day. The children have been amazing in all of this, they've just taken everything in their stride. Our staff are one of a kind, They've adapted everything so that the children are happy and comfortable and have remained good humoured and positive (I think the chocolate biscuits have helped)
The younger children all went out on winter walks around Berwick and one group saw a barn owl sitting in a tree. We have even fewer beanbags today. If you are out for a walk and find them please pick them up for us. The older ones have had their heads down working (see the pictures further down) and Mrs Ringland has been practicing for the golf tournament with them - in the luxury of the middle school sports hall.
The asbestos team has started preparing the area for work to start tomorrow - it looks like something from The X Files in here with an airlock tunnel leading to a sealed room with air monitoring equipment. I am fascinated by all of the set up in this; Mrs Deakin thinks I'm a geek.